CHOUETTE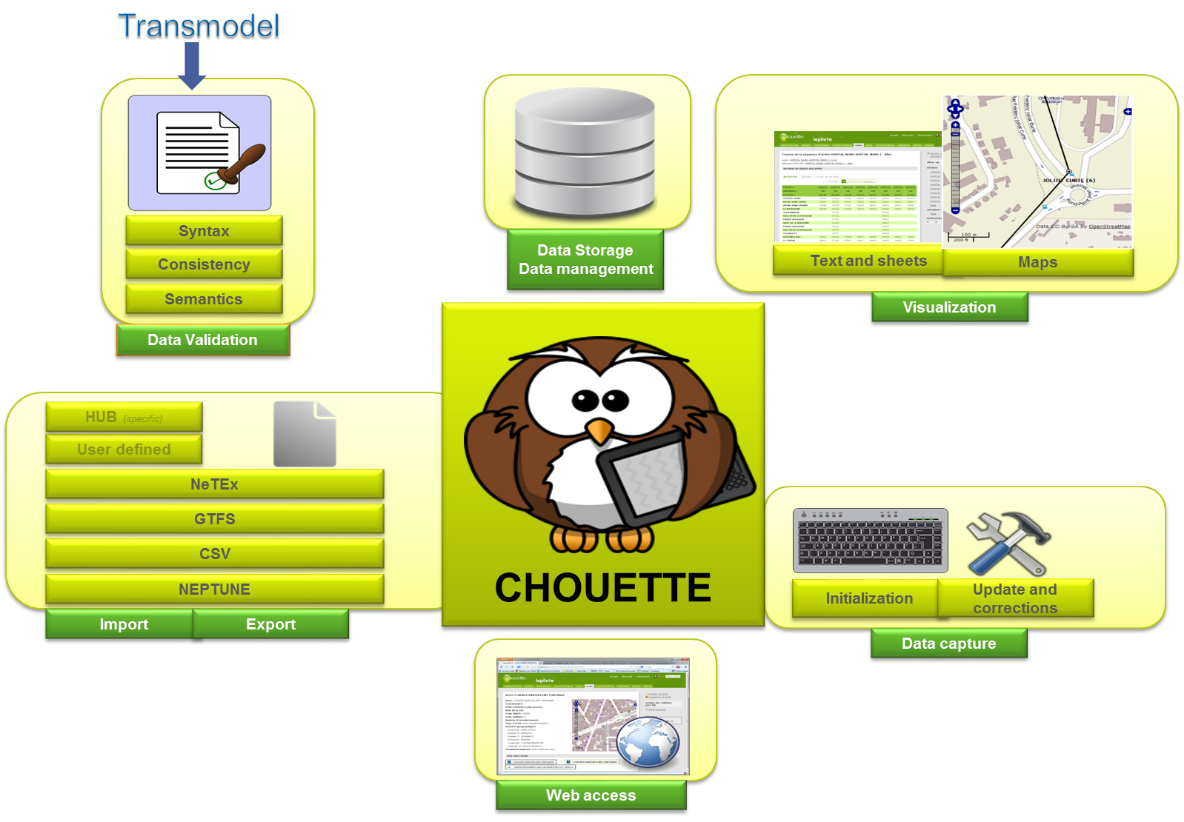 CHOUETTE is an open source software financed by the French Ministry of Ecology, Sustainable Development, Transport and Housing (MEDDTL). 
Its main purpose is to capture and exchange data, describing the planned public transport timetables and network topology, i.e. the planned public transport service offer in order to facilitate the implementation of multimodal traveler information systems.
The supported exchange formats are:
NeTEx (fully compatible with Transmodel V6)

the French NEPTUNE Standard (NFP 99506) – based on Transmodel V5.1,

GTFS and CSV.
Target users
Public authorities,
Public transport operators
Consultants, software developers and researchers can easily integrate CHOUETTE it in their own applications.
Implementation scope
Greater Paris Region: STIF – Ile de France Region Transport Authority
Functionalities
Validation of data according to XML/ NEPTUNE format based on Transmodel v5.1
Visualisation, import/export/conversion, management and update of data related to public transport offer  –  based on a NeTEx profile (fully coherent with Transmodel V6).
Usage
as a web application freely hosted on CHOUETTE website;
as a web application to be installed on your server;
as a virtual machine to be installed on your computer (for developers);
as a command line (shell);
as a re-usable Java library.